Backing Up Isn't Hard to Do.
Regain control of your Photos library.
Export photos and videos from Photos on Mac in year, album or date-wise folders. Copy them in neat folders on Mac, Google Drive, Dropbox, external drive or anywhere else. For Intel and Silicon Macs, and macOS Big Sur, Catalina, Mojave and High Sierra.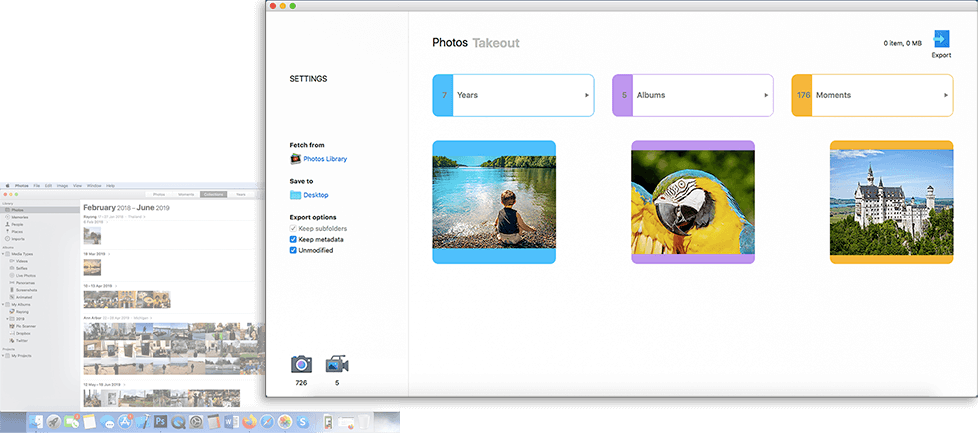 Three Clicks is All it Takes.
Select source, destination and click Export. That's it.
Of course, you can further refine the export options with a few more clicks. Choose whether to transfer year wise folders or also month-wise sub-folders. Retain or remove metadata. Extract originals or the latest edited versions. Keep your custom arrangement of photos in albums (in Catalina and Big Sur), or revert to Photos' chronological ordering. Only photos, only videos or both.
Export Exactly What You Want.
All years, all albums, all moments or only selected ones.
Click any of the 3 top level buttons i.e. Years, Albums or Moments (Dates) to see all the folders in that category. Select the ones you want copied. Everything in Photos app remains intact, while your selection is exported smoothly. You'll love the ease and convenience.